Unidentified flying objects (UFOs) have been a topic of fascination and debate for decades, with many people claiming to have seen strange objects in the sky that cannot be easily explained.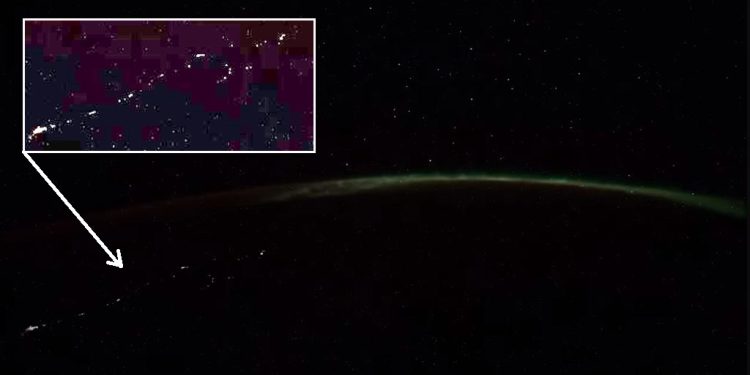 One such sighting occurred recently from the International Space Station (ISS), the largest structure humans have ever put into space.
The ISS orbits the Earth every 90 minutes and is visible from Earth as a bright, moving point of light. It serves as the home of astronauts and cosmonauts, and has made it possible for humans to have a permanent residence in space. Since its inception, there have been many unexplained sightings of unidentified objects near the ISS, sometimes coinciding with NASA's shutting down of the live feed.
One of the most bizarre sightings occurred when a fleet of 10 UFOs were seen on the ISS live feed shortly before it was cut off abruptly. Recently, one of NASA's live streams produced images of as many as 10 unidentified flying objects hovering around the International Space Station. These objects were spotted by an eagle-eyed space watcher who believes they are evidence of extraterrestrial life.
While there is no conclusive proof that the objects are of extraterrestrial origin, they remain a fascinating mystery that scientists and researchers continue to study. For more information on this intriguing topic, check out the video below.