On October 15, 2003, Yang Liwei was selected to become the first Chinese astronaut. This was a significant moment for China, as it was the country's first human spaceflight mission. Yang was to embark on a solo mission, making him the first person to fly alone since the Mercury Program.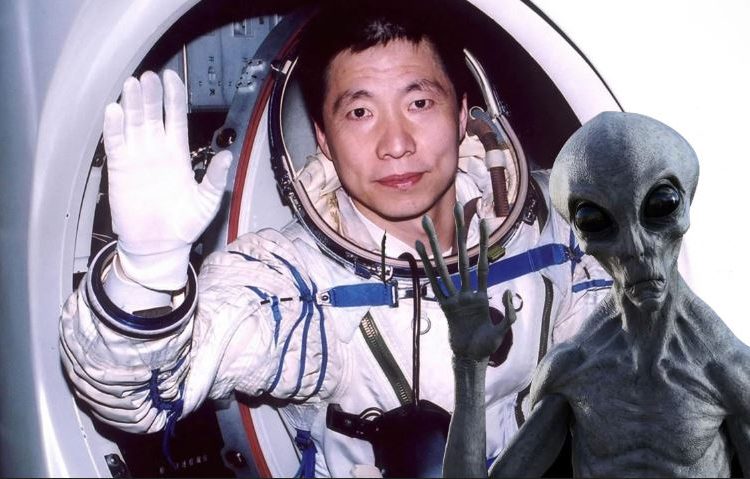 The launch was extremely perilous, with a thousand things that could go wrong, and only a thin line between a rocket motor and a bomb. However, Yang successfully reached orbit and started preparing for his work in space.
Suddenly, Yang heard a loud banging noise that sounded like someone knocking at the door. This was very concerning, and it could have been anything from something hitting the capsule to a malfunction.
Yang checked his instrumentation to see if there were any emergencies or malfunctions, but all readouts were normal, and there were no leaks or depressurization. However, the knocking persisted, and Yang was increasingly alarmed.
With all rational explanations ruled out, Yang had to face the possibility of something bizarre and terrifying. Could there be something outside the capsule knocking to get in? The temperature outside was -455 degrees, and there was no oxygen.
A human being outside the spacecraft without a suit would find their body swelling to twice its size as gas bubbles formed under their skin. The only creature known to man that could withstand these conditions was a tardigrade, a tiny strange animal that produced antioxidants in its body to fight against the lack of oxygen. However, tardigrades don't knock, at least not the kind we have on Earth.
Yang looked out the window, but he didn't see anything. There was no explanation for the knocking, which was almost worse. Was this just a figment of his imagination?
Could he be suffering from space madness? One of the greatest fears of every space agency is the extent to which space travel can affect the human mind. Experiments on Earth have shown that putting people into small contained spaces for long periods can lead to psychological problems.
In 1999, an international crew entered an isolation chamber in Moscow for a 110-day psychological experiment to see how humans cope with living and working in space. The experiment did not go well, with the crew members fighting and trying to kill each other. Could Yang be suffering from a similar type of space dementia?
Despite the possibility of ridicule, Yang reported the knocking to mission control. He was aware of how rigorously China monitored and tested his psychological responses and didn't want to jeopardize future missions. Yang knew the knocking was real, but he didn't dare show any fear.
He had been in space for 21 nerve-shredding hours, and throughout that time, the knocking continued. This was a tough psychological challenge, and it was difficult for him to remain calm.