Aliens are already here on Earth, breeding with us and spawning new generations of alien-human hybrids to tackle climate change and nuclear weapons, an Oxford University professor claims. Oxford Oriental Institute professor, Dr Young-hae Chi initially outlined his theory at a 2012 Ammach Conference in a lecture he called "Alien Abduction and the Environmental Crisis".
He elaborated on his comments in an interview with The Oxford Student last week. Ammach is a British group founded to help people who claim to have had some kind of alien encounter.
The Oxford Student website reported that Chi's presentation cited American "abduction researcher" Dr David Jacobs, who has argued that aliens are colonising the Earth by producing the hybrids.
Jacobs says second-generation hybrids are now living among us, we just haven't noticed them.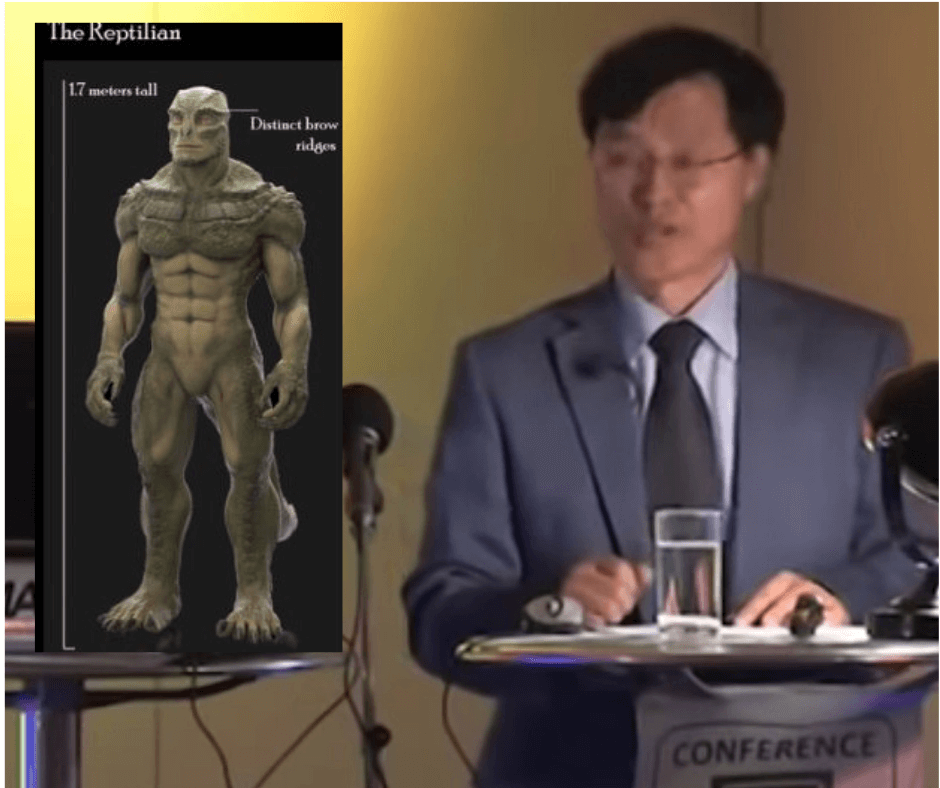 They Walk Among Us
Chi said the arrival of the aliens comes as a response to the big problems humanity is facing, "climate change and nuclear weapons in particular".
He has since written a book in Korean called: "Alien Visitations and the End of Humanity."
He said they come in four different types, with insect-like aliens at the top of the hierarchy, ruling over small aliens, tall and bold aliens and even aliens with scales and snake eyes.
We Have Them Worried
Where they come from, he is not able to say, but Chi believes their sudden enthusiasm for getting closer and breeding with us, comes from the fact they share the same biosphere and are concerned at the effect human existence is having on the habitat.
"If they are far, they shouldn't be concerned about us. I don't think they are from far away, they are just next to us, we can't see them," Chi said.
"'Our Perception of The World Is Limited.'"
"We can use an analogy of fish, which can think and perceive things only in the way they can and humans also perceive only in the way we can, so our perception of the world is limited by our organs."
Chi said the aliens may want to breed with us because they find our DNA valuable in the preservation their own species and to also help create a new kind of species that can cope with future climate conditions.
He also said the hybrids were apparently "of a very high intelligence" so may be future leaders of the new species that will be living on the planet.
"They come not for the sake of us, but for the sake of them, their survival, (but their survival is actually our survival as well) the survival of the entire biosphere. That is where I progressed in developing my theory and I'm still looking for more evidence to support my view," he said.
Now That's Interesting
Think UFO sightings are just a modern phenomenon? Think again. The Puritans were the first to record strange shining lights in American skies.
---
© 2023, The Mysterious Woods. All rights reserved. On republishing this post you must provide link to original post!