Material discovered at the ocean floor might be from an extraterrestrial spacecraft, claims Harvard astrophysicist Abraham "Avi" Loeb.
Professor Loeb, the director of an institute at Harvard University, recently concluded a $1.5 million expedition concerning the enigmatic meteor IM1.
This meteor, believed to have originated from space, crashed onto the shores of Papua New Guinea in 2014.
To determine its origin, Loeb and his team collected samples from the Pacific Ocean – melted droplets from the object's surface that formed due to extreme heat generated during its entry into Earth's atmosphere.
Spherical particles, about a millimeter in size, were discovered in the ashes, prompting Loeb and his team to begin their examination.
The team is now scrutinizing whether "their composition in terms of elements and radioactive isotopes, whether the material from which they are made is vastly different from the material in the solar system in terms of content and age," in order to discern whether it signals extraterrestrial technology.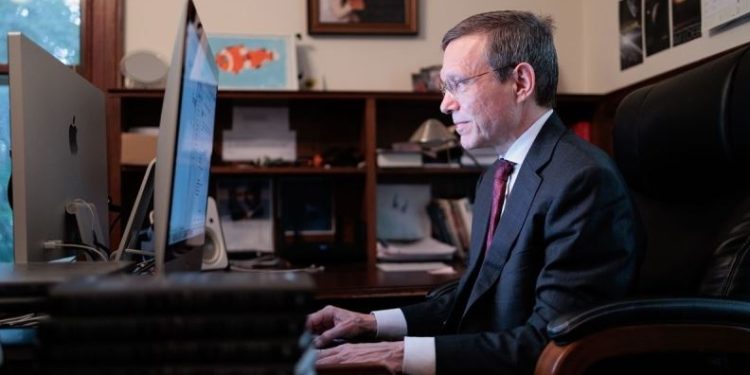 According to Loeb, if IM1 is indeed of interstellar origin, i.e., not from solar system materials, it can be inferred that the material "could have been enriched by another exploding star, another supernova."
"Furthermore, it could be of technological origin. But even if it's of natural origin, it would be historic, as this is the first time we've found something larger than half a meter from afar," he stated.
"If the team determines the material's origin is technological, that would mean we are not alone in the universe, much like stepping into our backyard and finding a tennis ball thrown by a neighbor," says Loeb.
He added that the findings could inspire humanity, potentially shifting our perceptions about our place in the universe and providing insights into technological futures.
"Our neighbors might be more advanced than our centuries-old technology, and they might have had millions or billions of years to develop their own technology, offering us an opportunity to learn from them," Loeb hopes.
Loeb's findings align with statements made by former US Air Force intelligence officer David Grush, who stated in late July that he "absolutely" believes the US government possesses UAPs (Unidentified Aerial Phenomena).
Grush made these comments during a hearing on the implications of UFOs on national security, held by the House Subcommittee on Oversight and National Security, Border Security, and External Affairs.
Grush, in response to questions, conveyed his belief "based on interviewing over 40 witnesses over four years."