The quest for the possibility of extraterrestrial life has captivated human interest for centuries, making its way into science fiction and pop culture. The vastness of the universe and the potential for habitable environments beyond Earth have fueled the belief that we might not be alone in the cosmos. In this context, the phenomenon of alien abduction has emerged, a controversial and often sensationalized experience that has intrigued people worldwide.
Alien abduction involves individuals reporting encounters where they are taken against their will by non-human entities, frequently described as extraterrestrial beings. This article delves into the alien abduction account of an Italian man. In September 1981, a resident of Vercelli, Italy, named Maurizio Cavallo, alleged that he had been abducted by extraterrestrials hailing from the planet Clarion, situated 150,000 light years away from Earth within the Eagle galaxy.
Maurizio Cavallo, who will turn 72 in 2024, is a polymath, a writer, scientist, and a distinguished speaker at international forums. He has shared his insights at conferences held in Lyon, Cattolica, Marseille, among others, and has held a professorial role at the University of Eastern Piedmont. Notably, he has addressed the topic of aliens in a seminar in Turin, Italy, back in 2012, referring to them as our cosmic forebears, guardians, rulers of rainbows, and stewards of the cosmos.
Cavallo's initial encounter with extraterrestrial beings occurred at the tender age of 7, although the memory of this encounter was subsequently erased by the aliens themselves. It was during his 1981 abduction experience that the aliens took him to a clandestine facility in the Amazon, where he was reintroduced to these memories through brain holograms. According to Cavallo, these extraterrestrials originate from the heart of existence, the very forge of infinity, granting them an essentially infinite lifespan.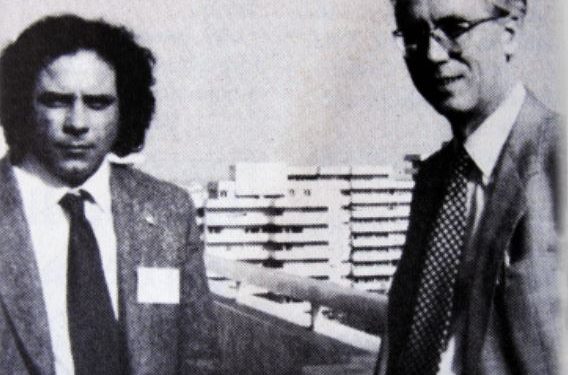 Furthermore, Cavallo has embarked on a mission to unveil to humanity the astounding truths about the cosmos, as imparted by these extraterrestrial entities. In his book "Beyond Heaven: At the Sources of Time; Shines from the Abyss," he presents extensive information on the universe and its enigmas as relayed by these cosmic beings. For instance, the aliens disclosed to him that the fabric of space, as we perceive it, is the most common elementary particle in the entire universe.
Intriguingly, they also shared that there are not nine but twelve planets within our solar system, an assertion that challenges conventional astronomical beliefs. Drawing from numerous encounters with humanoid extraterrestrials during his captivities, Cavallo contends that these beings possess superhuman attributes, including extraordinary power, longevity, and physical allure, setting them apart from humanity.
Cavallo himself maintains a sense of humility about his role in this extraordinary narrative, as he puts it, "I never dared to call myself a messenger or even an ambassador of star peoples, I never believed I was a chosen one, an elect or a predestined one. Indeed, sometimes I wonder why what I experienced and with intellectual honesty and humility I tried to tell, happened to me."
Intriguingly, Maurizio Cavallo has asserted that he has captured several photographs of these extraterrestrial entities. He also remarked that while they share some physical resemblances with humans, they possess distinctive facial features of their own. These claims were probed further in an exclusive interview conducted by award-winning UFO investigative journalist Paola Harris in 2006.
2006 Interview Of Maurizio Cavallo
Paola Harris: How do you get rid of those kinds of visitors?
Maurizio Cavallo: It was my intention to invite him for lunch as I usually do with the people I meet for the first time, to treat them like friends, like people dear to me… but, when I realized what kind of person he was, despite all my best intentions, I had to invent an unexpected appointment. I hate to lie. I love to be frank. Also if sometimes I sound a little rough, I like to be outspoken, I can't stand a world built of lies but, in some cases you have to protect yourself. That man was a dangerous person.
Paola Harris: Inhabitants of Clarion are made of flesh and blood? Did you ever meet them in the streets?
Maurizio Cavallo: I have met them at the supermarket.
Paola Harris: Were they doing the shopping?
Maurizio Cavallo: No, we had a meeting there…People don't have to believe in what I say, they only have to think about what I am relating to and ask themselves if there could be something true in it. If their conscience gives them the feeling that all this could be real, they could start to interrogate themselves till the big question: "ARE WE ALONE?" My photographs are not proof, also because I do not spread them: I have photos of UFOs, of aliens. This is a photo of Suell, I talk about him in my book.
Paola Harris: He could well walk among us!
Maurizio Cavallo: He walks among us. I met him in a big city I cannot mention, he gave me a little black card emitting some impulses that told me to do or not to do certain things. At a certain moment I felt I had to take a train to go to a town where I had to meet some of them:
While I was traveling I asked myself:" But why do I have to take a train while, in other occasions, they just abducted me?" Perhaps it was a trial, something I could not understand. When I arrived to that town I plainly met the same person I had already met on a magnetic ship, a UFO.
Paola Harris: Do they have completely alien ONA or half-alien and half-human?
Maurizio Cavallo: Some of them are totally alien and came here when they were already adults. They apparently are thirty or forty years old. They just arrive so they don't have problems to get documents…and their ONA is completely alien if we want to define them.
Then we have those who are bom here; they have alien ONA but take a human body with human ONA, so we can call these ones hybrids.
Paola Harris: Do you think that the Government knows about it?
Maurizio Cavallo: Not all the men in the Government, only a few.
Paola Harris: The women look like movie stars.
Maurizio Cavallo: Not all the men in the Government, only a few.
Paola Harris: The women look like movie stars.
Maurizio Cavallo: They are gorgeous. You must note one thing: these are Polaroid photos made without a developing process and there is always an abnormal light absorption because they absorb atomic light During one of my last contacts, in a base under the sea near Genova…(Cavallo shows a photograph, N.d.R.)…This is a photo where you can see those who in the Bible were called "Cherubs", they are astral beings.
Paola Harris: You are incredible! You succeed in making these photos…
Maurizio Cavallo: Not at all… Look at this photo, you need a lot of light…there is a spaceship and you can see some figures. One of these figures is a Grey, one of the tall ones, at least they call them so. This is another Grey but of a hybrid race, halfhuman and half-alien.
Paola Harris: Where did you take this photo?
Maurizio Cavallo: In the base.
Paola Harris: How did they bring you?
Maurizio Cavallo: Physically, last year.
These questions didn't offend Maurizio Cavallo; rather, at the end, he stated, "Since what I have experienced belongs entirely to me, it is not important for me to be believed or to bring any evidence to support what is narrated."
As our knowledge of the cosmos continues to expand, it is possible that we may one day discover evidence of life beyond our planet and perhaps even make contact with intelligent beings from other worlds. Until then, the stories and claims of individuals like Maurizio Cavallo will continue to spark fascination and speculation about the possibility of other forms of life in the vast expanse of space.
---
© 2023, The Mysterious Woods. All rights reserved. On republishing this post you must provide link to original post!